Services
Individual focus, forward thinking, tailored to your needs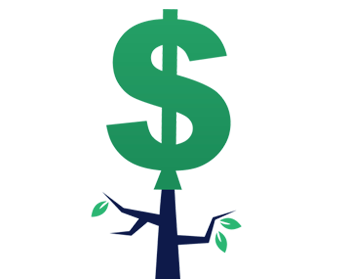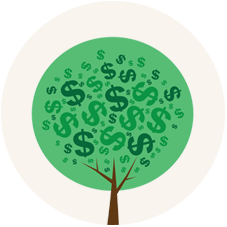 Long term Wealth Creation
Creating wealth and not having to worry about money is almost every person's dream. The good news is that at RDV Financial Services, we provide a tailored professional service, to help you on the road to your financial freedom. From simple strategies like savings plans, to more complex strategies involving gearing or paying off your home quicker, we will guide you through the options available so that you can fully maximise your wealth potential, regardless of your current situation.
We don't sell get rich quick schemes. Our strategies are based on proven techniques that are designed to create you wealth, and provide solutions for a better financial future.
Working closely with our accounting team, our specialists can also provide advice on how to minimise your tax liability through the strategic structuring of your investments.
Each investor's circumstances are different, which means each investment structure is different. Our experts carefully considers your needs and financial strategy before making any recommendations that is right for you.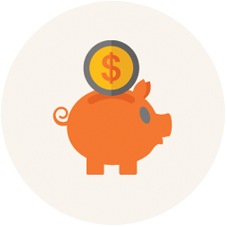 Budgeting & Debt Management
We meet with many clients and regularly see that they earn great incomes, but they never seem to have anything left over at the end of the day, and little to no savings… Often, they are drowning in debt! Knowing where your money is going and how to budget correctly to achieve your goals are key steps in achieving your financial goals.
At RDV Financial Services, we assist many of our clients with discovering and managing their personal / household finances, and make recommendations accordingly on how it can be improved.
We work with you to develop achievable budgets, in order to assist you in comfortably reaching your goals, and to take control of your financial future.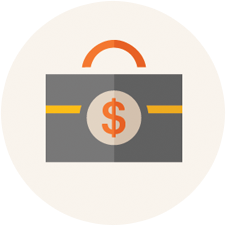 Home, Investment & Commercial Lending
There are times in life when you might not have the cash available to invest in something you've always wanted. Whether it's buying your first home, a new car or investing into your tenth investment property, chances are you will need to borrow money to make this purchase possible.
RDV Financial Services will act in your best interest and match you to the right lender, with the right type of financing. Our mortgage and finance team has access to a broad range of both traditional and non-traditional lenders, allowing us to find a rate and loan that is right for you.
If you have existing loans, let us review these for you. A loan package or rate you got five years may have been competitive at that time, but chances are there's better options today. Refinancing an existing loan can not only save you on interest costs, but provides the opportunity to re-arrange your loans so that it better suits your current situation. Our experienced team is well placed to restructure your loan and compare it against other products available.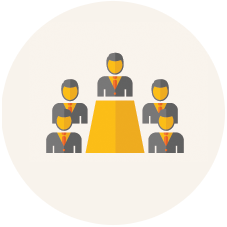 Family & Business Protection
Life is full of uncertainties, and as the main character from Forrest Gump said in his movie - "It Happens!"
As humans, we tend to think that we're invincible and that it wont happen to me…. But pause for a moment and ask yourself what if it did? What happens to your dependants or loved ones if you die? What happens if you are involved in a serious accident and can never work again? What happens if you're diagnosed with a terminal illness like cancer?
Answering these questions is not easy. Not addressing these at all is a lot worse, and is the reality for so many people that are simply unprepared to face such challenges. At RDV Financial Services, we will walk you through the different financial risks you may face by completing our insurance needs analysis, taking into consideration what you have in place already, and recommend the most appropriate strategy for you to ensure that you and your loved ones are protected when it matters most.
We will take a detailed look at any policies you currently have in place and how they are set up, and help you determine whether these are appropriate for your personal and / or business needs. If you don't have anything in place, we will prepare a strategy for you and make recommendations accordingly.
We compare and select from a wide range of insurance policies from a panel of leading insurers in Australia, to source the best packages for you, your family and your business. We will help you with all the application requirements, to attempt to make this as seamless as possible, and most importantly, we will be there for you in the event of a claim, to make sure everything is handled in a timely manner.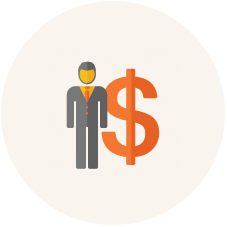 SMSF Advice
There are many reasons why people set up a Self-Managed Super Fund (SMSF). It might be because they don't like paying the fee's that some super fund managers charge, or they want to invest in direct property / shares, want more flexibility and choice with their investments or estate planning options, or simply the fact that they can tell their friends that they have an SMSF.
Whatever the reason, it's extremely important you get professional advice as to whether a SMSF is right for you. When making your deciding, consideration must be given to:
What members the funds will have (and ensuring these members are actually allowed to be members of the fund)
What the structure will be – Corporate versus Individual Trustee's
The correct set up of trust deeds and other applicable structures
Create and implement an investment and insurance strategy
Cost considerations and the legal and compliance obligations of running an SMSF
Understanding and adhering to superannuation & SMSF rules, and keeping up to date with any changes that are made in the future… just to name a few.
An SMSF is a great way to build wealth for your retirement as it gives you control of your own destiny. You can either be the 'General of the Army, or be the soldier in the trenches' – meaning you can run your SMSF like a business and employ professional like Financial Planners / Accountants / Solicitors / Mortgage Brokers etc to help with the day-today running of the SMSF and advise you where applicable, or you can do most of it yourself.
Speak to the experts at RDV Financial Services to see if an SMSF is right for you.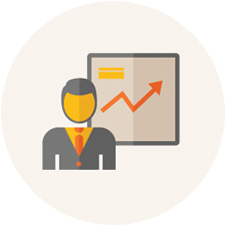 Superannuation & Retirement Planning
Have you ever thought about the sort of lifestyle you want in retirement? Where would you live? What type of car would you'd drive? How much would you need to fund it? And will you have enough?
Australians face a staggering shortfall in superannuation of around $1 trillion dollars. More alarmingly, the average super shortfall for an Australian aged between 40 and 55 is close to $500,000 . A lack of money in your latter years can seriously challenge your dreams of enjoying a long, happy and active retirement.
Some of the most important financial decisions you will ever make are what to do with your superannuation funds and how you will fund your retirement. At RDV Financial Services, we understand this, and know that there's a 'no-one-size-fits-all' type solution. Our approach is to take a detailed look at what you have now, what it is you want to achieve, and design a tailored solution to make sure you achieve what you want.
Superannuation and superannuation laws are extremely complex. In addition to this, legislation applicable to super seems to change annually, or it's dependant on which government party is in power. It's important to seek professional advice. Let the experts at RDV Financial Services take out all the guess work for you, and put your money to work.
[1] Rice Warner Actuaries, 'Longevity Savings Gap', Sept 2012.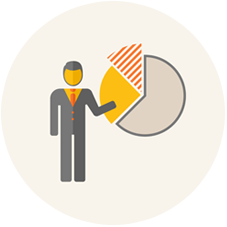 Estate Planning
Today's 'Modern Family' is vastly different to what many of us knew when we were growing up. Blended families are more common nowadays and too often we hear of once loving siblings taking legal action against each other (by contesting Wills) because they feel cheated or overlooked once their parents have passed on.
Getting it right whilst we are 'still here' is a far greater outcome than leaving our affairs disorganised once we are gone - and it's a lot cheaper as well.
At RDV Financial Services, we will review your Estate Planning needs such as Wills, Powers of Attorneys and the commonly overlooked "nominated beneficiaries" on superannuation and life policies. Where we identify any issues, we will recommend you speak to either your own solicitor, or if you do not have your own or require specialised assistance, we will provide you with details of external solicitors from our recommended panel. This will ensure that your wishes are met and your wealth is distributed the way you want it when the time comes.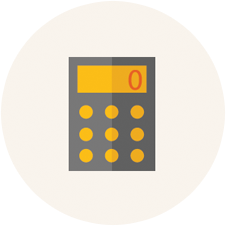 Centrelink Planning
Centrelink is the government body that provides income support such as the Age Pension, Disability support Allowance or Family Tax Benefits to many Australians in need. Payments made by Centrelink are generally subject to an Income test and / or Assets test. What this means is that depending on the benefit you apply for, Centrelink will determine whether or not a payment can be made by looking at how much you have and what you earn.
Dealing with Centrelink can very daunting, and from experience we know many mistakes are made that can easily be avoided if you know what to do. Many recipients of these payments don't understand these rules and are getting less than what they are entitled to receive.... Speaking to us and taking time to understand your options and review your current entitlement can be very beneficial.
RDV Financial Services has represented the interests of many clients regarding Centrelink payments and can potentially best represent your interests as well.
Please note:
APOGEE Financial Planning is responsible for the advice and services from RDV Financial Services Pty Ltd in relation to advice provided to clients for the following services outlined above - Long term Wealth Creation, Budgeting & Debt Management, Family & Business Protection, SMSF Advice, Superannuation & Retirement Planning, Estate Planning and Centrelink Planning.
Port Group is responsible for the advice and services from RDV Financial Services Pty Ltd in relation to advice provided to clients for the following services outlined above - Home, Investment or Commercial Lending.